Adoptions & Fostering
Adoptions
Tyson's Chance gives a chance to all breeds, ages, sizes and temperaments. We have adoptable dogs that young or senior, large or small, active or couch potatoes. We also have kittens, adult cats, and FIV-positive cats. We even have a horse!
All pets are kept up to date on their vaccines. The adoption fee is $200 for dogs and $100 for cats. This fee is just a small portion towards the cost of care for each animal and covers up-to-date rabies, distemper/parvo, and bordetella vaccinations, feline lekumia testing (cats), negative heartworm testing, microchipping, spaying or neutering, and monthly routine medication (heart worm and flea prevention).
Please visit us on Facebook, Petfinder, or Adopt-A-Pet for more photos and detailed information on our adoptables!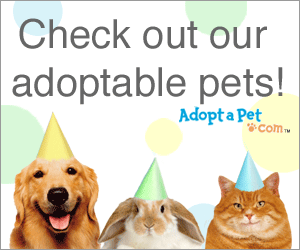 Adoption Process and Applications
If you are wanting to adopt or visit a pet, the first step is to fill out our Meet & Greet Questionnaire and email us to set up a time for a meet and greet. Please visit the Contact Us page for contact information.
To adopt from Tyson's Chance, you need to fill out an application and email it to us at tysonschance@gmail.com or mail to 353 Kentucky St. Shelbyville, KY 40065. You can also fill out an application on site while you are visiting.
Option 1: Download and print our adoption application here

Option 2: Complete our online adoption application here
SaveSave
SaveSaveSaveSave
SaveSave