Adoptions
All of the animals we have shown on our website are up for adoption or looking for a foster family. To adopt from Tyson's Chance you need to fill out an application (clickable link below) and email it to us at tysonschance@gmail.com or mail to 353 Kentucky St. Shelbyville, Ky 40065. You may also fill one out on site while you are visiting.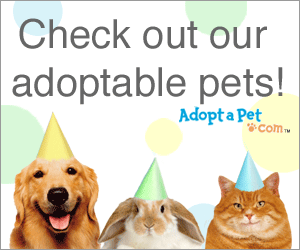 All of our animals are fully vetted when you adopt from us. The adoption fee is $150, which covers ALL vaccinations, spaying or neutering, and monthly routine medication (heart worm and flea prevention). Your new family member will also be groomed before you take them home.
If you are wanting to adopt or visit a pet, please fill out our Meet & Greet Questionnaire and email us to set up a time for a meet and greet. Please visit the Contact Us page for hours and contact information.
The cat/kitten adoption process is a bit different:
Cat/Kitten Adoption Application (Click me!)
Fostering
We are always in need of foster homes. Fostering is a great way to help our adoptables learn how to interact with families, manners, experience a real home, and give further insight to future owners. Fostering makes room in our program for other homeless animals in need.
Fostering is FREE! We provide all needs for the foster. From food to vet care, we have it covered. You do have the option to provide food, toys, bed, etc as a tax deductable donation. If you're interested in fostering, please email us: tysonschance@gmail.com We will be happy to answer any questions.
Remember, fostering may be free but it is a priceless experience for both you and the foster.